DIY Frame Art Drawing Pad
How to display your artistic talent in 3D Frame Art instantly!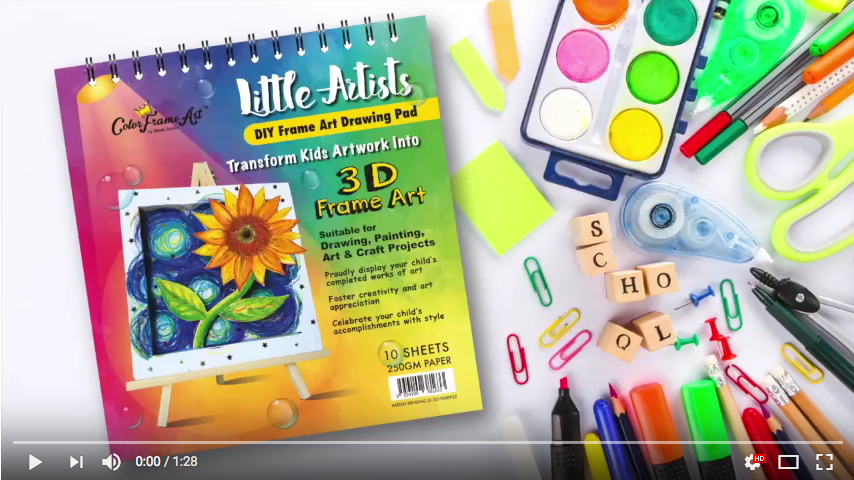 We have successfully make it to the Top Innovations Finalist of Creativation 2018 @ Phoenix, USA with our latest product DIY Frame Art Drawing Pad!
The common and flat Drawing Pad is finally transformed into 3D Frame Art ready for display instantly. Now it can transform the flat and humble drawing pad into 3D Frame Art with exciting and inspiring possibilities. It's most suitable for Drawing, Painting and Art & Craft activities such as Paper Cutting, Paper Quilling, Paper Embroidery and many more.
Display your creativity now in 3D Frame Art!